As I mentioned in the post top 9 must-do activities in Tenerife, kayaking in Tenerife is one of my top experiences. We decided to go to Los Gigantes -an unmissable spot- and slide its waters, parallel to these impressive cliffs, guided by Teno Activo, a top local business, leader on these kind of activities.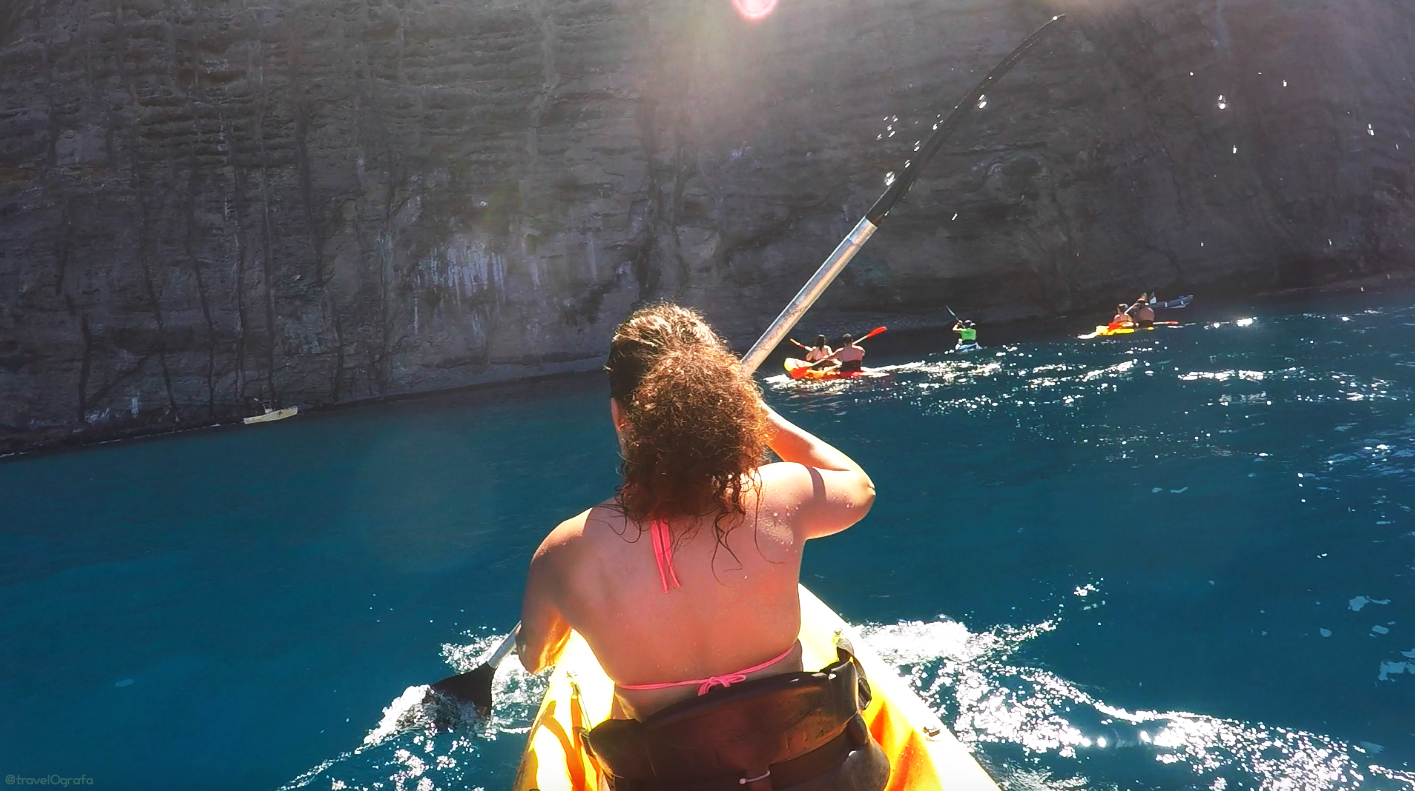 Kayaking by the coast is an excellent activity to do when the ocean wants to show itself calm. This way, it doesn't turn out to be a very exigent activity, while still keeping you active. You can look up and observe orography at its best.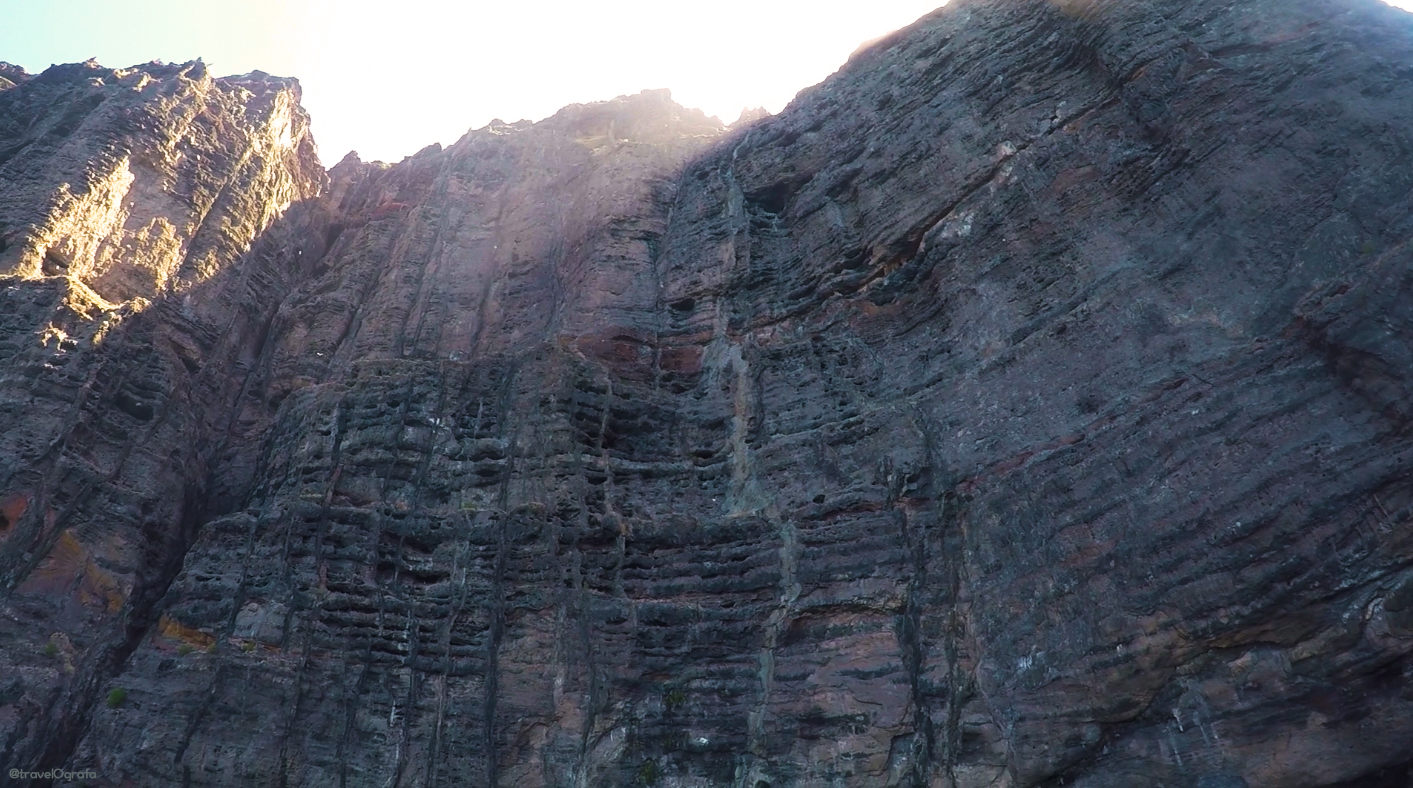 When reaching the point close to the cliffs, a stop is made. There, you can have a snack and jump in the crystalline waters to freshen up. You can take your own gear -or enjoy the one provided by the company- to observe the bottom on the ocean, as the show continues underwater.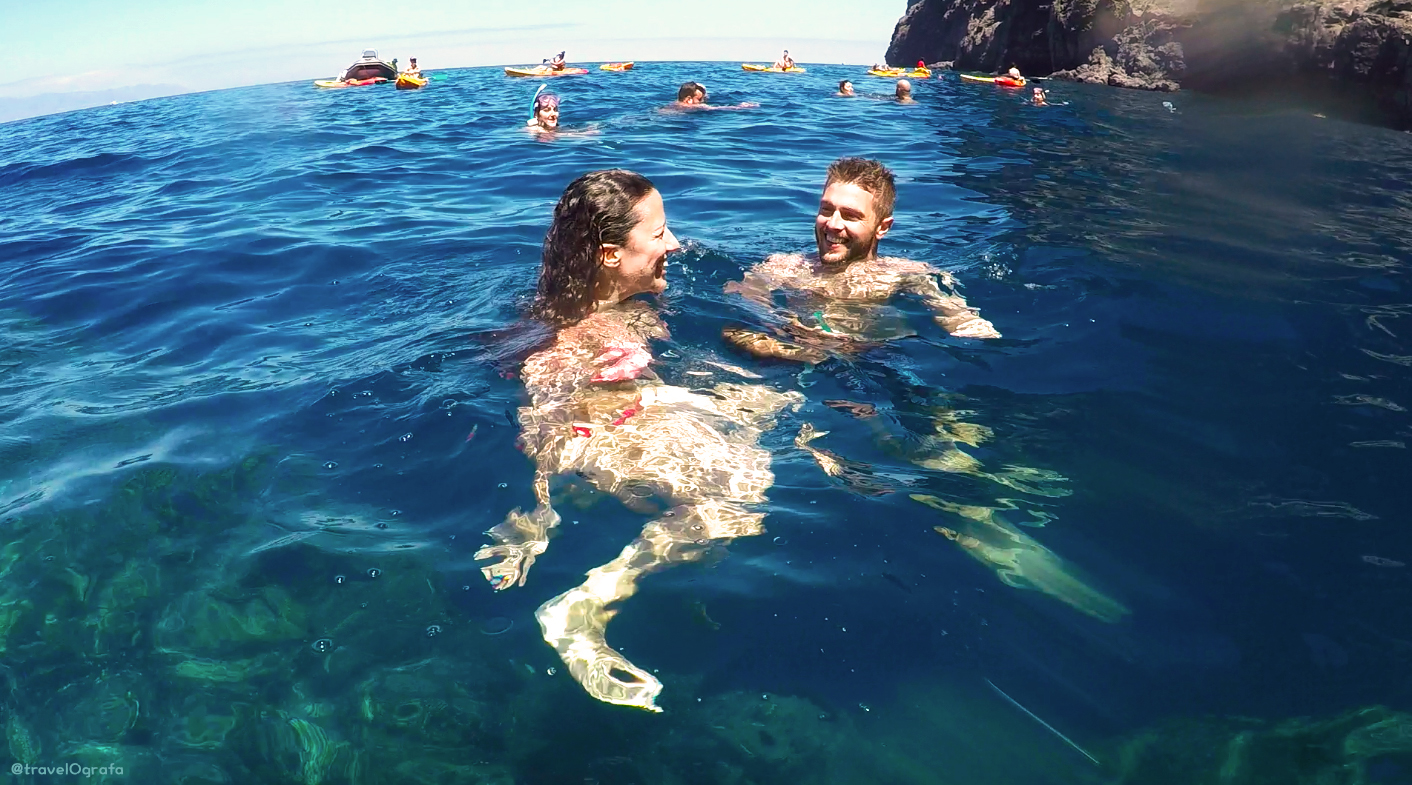 This excursion is for all ages. We had two guides: one that was next to us, also kayaking, and telling us #funfacts about the area; and another one that went on a boat. The later would check the state of the coast, look for dangers and keep us all safe in case of an emergency; and of course, to close the group, controlling everyone's on his sight. Also, he's the one carrying the snacks, so he knows everybody will pay attention to him 😉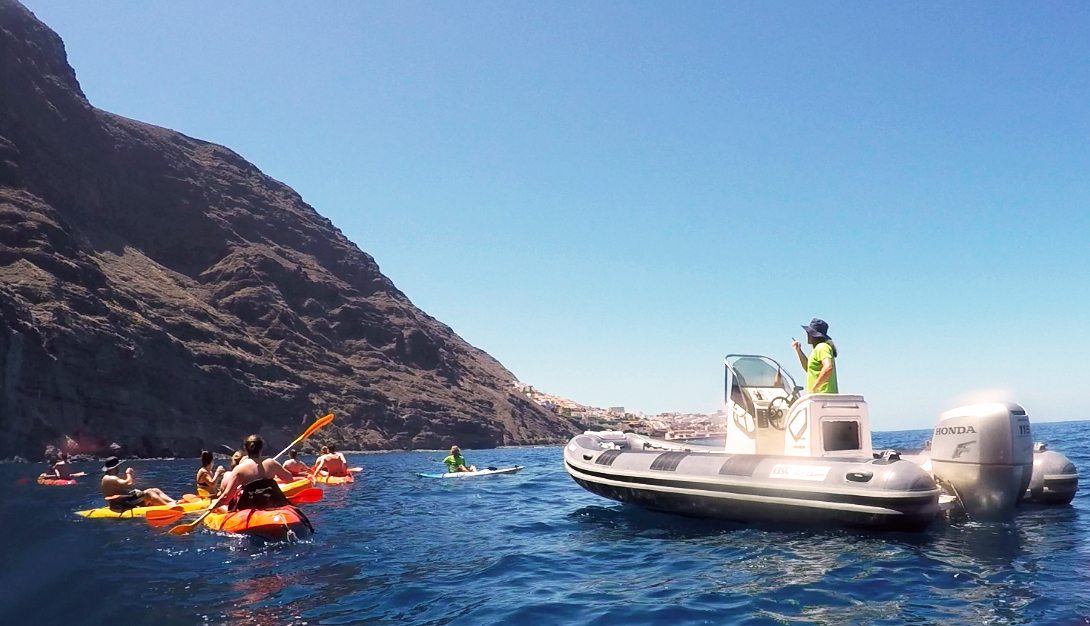 Undoubtedly, a little trip to take and repeat (not my first time, not my last 🙂 ).
Do you want to book your excursion via travelOgrafa? Fill up your data in the form (do not forget to name the activity, available dates and your level), and we'll contact you ASAP. Join! 🙂